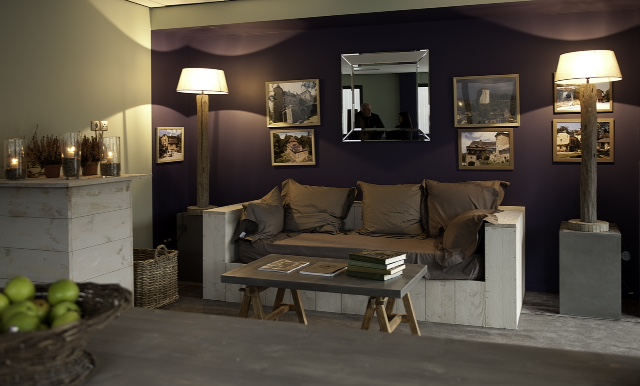 Interior design of an office in Rodez, France
The interior is designed as the office of a Real Estate agency specialised in character properties and castles – I chose to give it a home feel atmosphere.
Materials used:
wood, mirrors, woollen rugs, a selection of the most comfortable woollen and cotton chairs and armchairs by Côté Table;
wooden table and floor lamps by Côté Table;
photo frames in various sizes;
wooden bookshelves;
heather wood shelves;
oak tree and its leaves;
candle jars and holders;
Lauze tile panels;
12 large wooden frames for the conference room;
grain-embossed leather desk pads;
wood and slate low tables and consoles;
large globe lamps for the conference table;
fruit baskets;
solid wood console with candle holders, in the entrance;
wooden sofas with goose feather cushions and Egyptian cotton for the customers, rattan furniture and linen for the staff;
solid wood bar-height and sit-down tables.
All in all, I designed a soft glow, home feel atmosphere within an Open Space Office; where the boss is set up in a glass-walled office, while members of staff and customers may take in the whole interior at a glance without overstepping anyone's privacy.