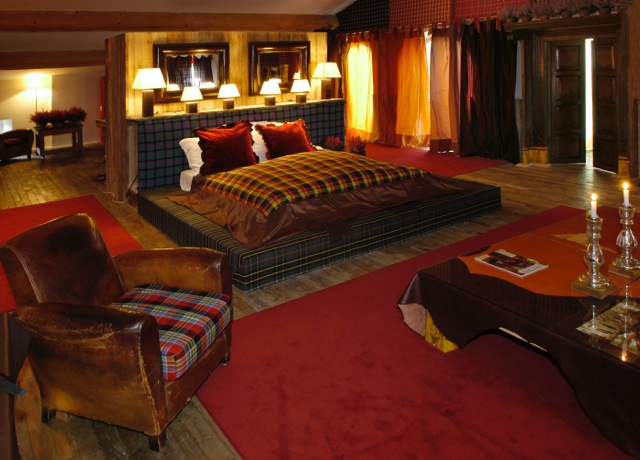 Comptoir Saint Hilaire
In 2005, Mr George calls upon Catherine with the utmost urgency... His wish: converting his 900m2 18th century authentic sheep barn into an exclusive Guest House comprising of eleven rooms, emulating the style and designs of Comptoir d'Aubrac.
With the help of Nicolas, his wife Emma, and four friends from Mongolia, Catherine introduces pioneering concepts such as a candle light only, sand toned room, and demands the on-site manufacture of all beds, tables, sofas, bookshelves, canopies, and wooden decks. The frantic project is completed within two months, an interval during which the Guest House is furnished with an impressive panoply: 1550 mirrors, 120 candelabra, 300 candle holders, 5500 wooden boards, 700 paving and cobble stones, 2 tons of sand, 1700 metres of taffeta fabric, 200 ecru colour curtains, 150 colour coordinated rugs, and china breakfast tableware in a wide variety of colours.